Our Qualifications
Thinking about hiring us as your financial advisor? You should ask the question, Perry L. Smith Consulting, how did this firm get started and discover that "fire in your belly"—inspiration--for this business?
We have a passion for people and their financial well-being, which started with Perry's own situation.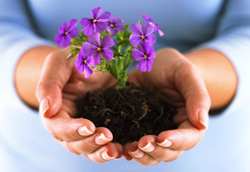 Close to running out of money while attending Gonzaga University, losing the opportunity for an undergraduate scholarship due to government cutbacks, Perry decided to transfer to Eastern Washington University located in Cheney, Washington, just southwest of Spokane. Perry started selling life insurance to seniors and grad students to finance his degree. When he graduated with that coveted sheepskin in Business and Finance, Perry was offered a position with Bank of America for $12,000—he was already making one and a half times that amount. You can do the math. Yes, Perry was financially motivated; but, what really motivated him was the professional relationships he was establishing and sharing how to grow wealth. Perry really enjoys the people he meets and a fire had been lit!
That was 1972. Today is 2023, and his passion for you and your financial well-being is still his passion. In 2021, Barbara L. Crnkovich Smith joined the firm as a partner with that same passion. In addition, after graduating Cum Laude from University of Louisville May 2023, Alexa Steffens has joined the firm sharing that same passion for your financial well-being.
How does the firm do it? Perry states "We invest in ourselves and you are the recipient. Simply put, we stay up-to-date/current with developments in the financial services industry through continuing education."
Presently Perry and Barbara's titles are Investment Advisor Representative with Cambridge Investment Research Advisors, Inc., of Cambridge Investment Research, Inc.—our broker/dealer. Presently, Alexa's title is Wealth Associate. Perry also holds a Real Estate Broker's License and am affiliated with Coldwell Banker Bain.
Perry holds the following advanced degrees and professional designations:
Masters of Science in Taxation (MS Tax) from Golden Gate University
B.A. Business from Eastern Washington University
CLU (Chartered Life Underwriter) from the Society of Financial Service Professionals (FSP), The American College
ChFC (Chartered Financial Consultant) from The Society of Financial Service Professionals (FSP), The American College
RFC (Registered Financial Consultant) from the International Association of Registered Financial Consultants (IARFC)
Barbara holds the following advanced degrees, professional designations and licenses:
B.B.A. in Marketing from Idaho State University
RFC (Registered Financial Consultant) from the International Association of Registered Financial Consultants (IARFC)
Series 7 – Registered Representative FINRA (Financial Industry Regulatory Authority)
Series 66 – State License – Uniform Combined State Law Examination
SIE – Securities Industry Essentials Examination
Health, Life, and Long-Term Care Licenses
Alexa holds the following advanced degrees and licenses:
B.B.A. Double Major in Finance and Marketing with a Minor in Management
SIE Securities Industry Essential Exam
Perry's understanding of the importance of real property and its value in qualified plans, as well as business and tax plans, for our clients are evidenced by his professional preparation as:
A member of the National Association of Realtors,
The Seattle-King County Association of Realtors--often shares his expertise by conducting seminars on advanced asset and estate planning.
Member of the Commerical Brokers Associaion
*See below for additional licenses and professional associations.
The highlight of Perry's career right now is again being the recent recipient the FIVE STAR Award as a Wealth Manager in King County for 2023 (tenth year receiving this honor; FIVE STAR Award Wealth Manager 2013-2023). This national recognition, but locally sponsored, Award places Perry in a league of top investment advisor representatives limited to less than 7% of wealth managers in our area.
The April 2023 issue of Seattle Magazine will recognize Perry for this prestigious FIVE STAR Award! The associated pages will contain the basis for his selection, which relies on a range of sources including financial firms and peer reviews. To receive the Five Star Wealth Manager award, individuals must satisfy a series of eligibility and evaluation criteria associated with wealth managers who provide services to clients. Recipients are identified through through research conducted by industry peers and firms. Third party rankings and recognition from rating services or publications are not indicative of past or future investment performance. The confidence and praise of my service to my clients are the major factors in receiving this Award.
Perry states "I am extremely humbled and yet proud for being selected for this FIVE STAR Award! However, life is more than this five star award. My wife and business parnter, Barbara, and I live in Redmond, Washington. We feel blessed in our relationship, family and friends, and mutually enjoy many activities: hiking, boating, scuba diving, and sports.
What makes this business so enjoyable at this point in my life?As a result of the type of work I do for my clients and the relationships built in the process, I am very grateful to those who value my business friendship and consequently refer me to others—relatives, business associates, neighbors, friends—to those who would benefit from my investment advisor relationship.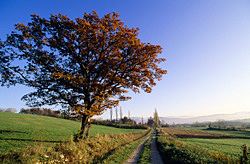 My Motto: I take the time to understand you. With 30+ years of knowledge and experience, I match client values with wealth strategies and establish fiduciary relationships."
*Perry has the following licenses:
Series 7 – Registered Representative – FINRA (Financial Industry Regulatory Authority)
Series 24 – Principal's License - FINRA (Financial Industry Regulatory Authority)
Series 63 – State license – Uniform Securities State Law Examination
Health, Life, Long Term Care and Property Casualty Licenses
Real Estate Broker's License
Perry is a member of the following professional organizations:
The Society of Financial Service Professionals (FSP), The American College (CLU & ChFC's)
Financial Planning Association FPA
The International Association of Registered Financial Consultants
The Financial Planning Association (FPA)
The International Association of Registered Financial Consultants (IARFC)
A member the East King County Estate Planning Council (EKCEPC)
King County Association of Realtors and National Association of Realtors
Member of the Commerical Brokers Association (CBA)
Bradford Tax Institute Member
Leimberg Information Services Member
Barbara is a member of the following professional organizations:
The East King County Estate Planning Council (EKCEPC)
The International Association of Registered Financial Consultants (IARFC)
Completed courses in the Certified Financial Planner curriculum
Bradford Tax Institute Member
Leimberg Information Services Member
Alexa is a member of the following professional organizations:
Bradford Tax Institute Member
Leimberg Information Services Member
To receive the Five Star Wealth Manager award, individuals must satisfy a series of eligibility and evaluation criteria associated with wealth managers who provide services to clients. Recipients are identified through research conducted by industry peers and firms. Third party rankings and recognitions from rating services or publications are not indicative of past or future investment performance. For more information, go to www.fivestarprofessional.com